At the service of the defense
We have been manufacturing personal, police and military protective equipment since 1960.
We have been manufacturing personal, police and military protective equipment since 1960.
FEDUR, S.A. manufactures all types of personal protection equipment (helmets, vests, plates, shields) and vehicles (armor kits), offering a comprehensive solution to our customers.
Military and police helmets
With more than 50 years of experience in the manufacture of helmets, we offer our customers high-performance products with the lowest weight on the market. We have been using screwless harnesses for over 20 years.
Military And Police Vests
With more than 30 years of experience in the manufacture of bulletproof vests, our specialty is to offer the highest level of protection with the lowest possible weight and maximum flexibility, in any environmental condition.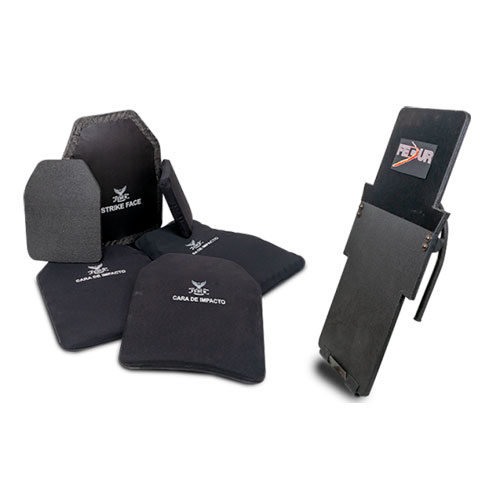 Ballistic plates, Armor, Shields…
With more than 25 years of experience in the design and manufacture of plates and shields, our greatest successes are our personal plates capable of stopping multiple hits from armor-piercing ammunition with tungsten and tempered steel cores and our "flex plates" (patented technology) capable of to stop all types of armor-piercing ammunition, both short-handed weapons and war ammunition.
For security reasons we do not offer technical information about our products on the web,
so please contact us for more information via email: info@fedur.com
experience
Our company began manufacturing helmets combat, and was the first to manufacture aramid helmets in Spain.

Since 1990 we have increased our range of products with bulletproof vests and since 1995 we began to manufacture ballistic plates and armor.

Another type of very important equipment within our range is the equipment for mass control.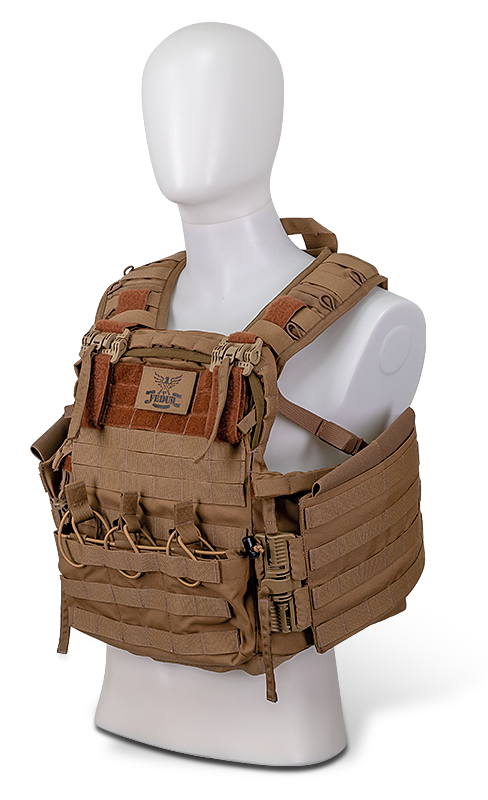 R&D
We develop and manufacture different ballistic solutions for our clients, meeting special specifications, both for "soft" and "hard" solutions.
In our company we have our own laboratory for impact tests, with a high-speed camera, radar speed control, as well as other test elements such as the machine to carry out resistance tests against sharp weapons on vests (according to NIJ , HOSDB-CAST), both for our developments and for quality testing of raw materials.
Certifications
Fedur,S.A. It has the ISO 9001:2015 Certificate, the ISO 14001 Environmental Certification and the PECAL (AQAP) 2110.